Merry Christmas, Charlie Brown – Diane Shepard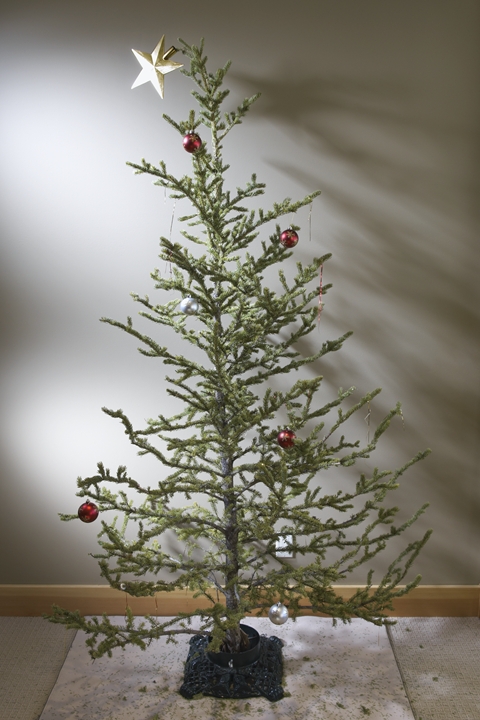 I've always had a soft spot for the Charlie Brown kind of Christmas tree.
I love the simple beauty, the frailty; the vulnerability.  It melts my heart with it's imperfections. It makes me feel sweet, open, tender and alive, much like a deep heart opening yoga class.  It's in that space I feel most authentic and connected to the world.  Ironically it's where I feel the safest and the most powerful.
One year, when I was 8 my dad and I were put in charge of getting the family Christmas tree.  It was down to the wire, my mom was stressed.  She had a lot on her plate.  Putting on the holidays with 4 kids (me the oldest, my youngest brother an infant) and visiting relatives who sat around boozing it up and helping very little is no small feat!  We were a bit nervous about the responsibility of choosing the tree.  I remember the warmth and excitement of riding shot gun with him on our quest.  It was such a thrill at that age to be out on a frosty December night and all the holiday decked homes made it even more magical.
In roadside lot we found our tree.  It was perfectly imperfect.  It was the Charlie Brown tree and we loved it!  Without hesitation we tied the tree to the roof of the Chevy station wagon and headed home.  Well, my mother did not share our passion for the tree of course, and  to be fair to her, I totally get it.  She, being super stressed at this point flipped out on us and the next day went off to buy a more perfect tree.  Any woman in her position would do the same, including me!
 The thing that stays with me after all these years, is how my dad and I connected over that little tree.   He is a very powerful man; grew up in the Bronx, was in the Marines, and retired as captain from FDNY.  He is a strong, brave leader with a huge lion heart. That he shared his softer side with me that night and was willing to face my mother's rage (which of course he knew was coming), still moves me deeply.  He showed me the power of vulnerability and how it connects us.  He's an old soul.  He has a gift for seeing the big picture.  He gave me a gift that night that will always be with me.
Love to you all and Happy Holidays!!